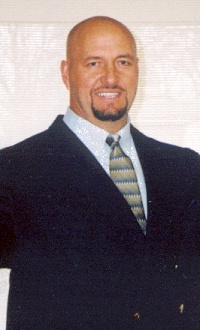 Gamblers offensive lineman Scott Boucher has been active in the Houston-area community since his days as a star player in the USFL (and still lives near Houston today). A starter for both years of the team's existence, Scott always seemed to make time for visits and speaking engagements for fund raisers, rallies and youth organizations. His efforts only increased in 1990, when as an adult, he re-dedicated his life to Christ and later started his "With the Power" ministry. I have always been aware of Scott's reputation in the community, and finally had the chance to meet him a few years ago. Today, I consider Scott Boucher among my dearest of friends and believe everyone should have the chance to meet such a humble -- but dynamic -- brother in Christ.
Scott has a natural and very sincere outgoing personality, which enables him to relate to just about everyone he comes in contact with. His stories detailing life both on and off the playing field make his speaking engagements an entertaining event for everyone, regardless of whether or not an attendee is a sports fan. Most importantly, Scott is unflinchingly truthful and does not hide the highs and lows he has experienced during a lifetime of... well, highs and lows. In my opinion, people can relate best to speakers who speak the truth -- not a whitewashed version of "how an ideal life is supposed to be."
If you are looking for a well-spoken professional to energize your church, youth group or professional organization, I believe Scott Boucher is your man. Feel free to email me for details. Include a phone number, and I'll get back with you shortly!
Learn more about Scott by listening to him on our podcast here.
Scott's "With the Power" home page is currently under construction, but can be viewed by clicking here
.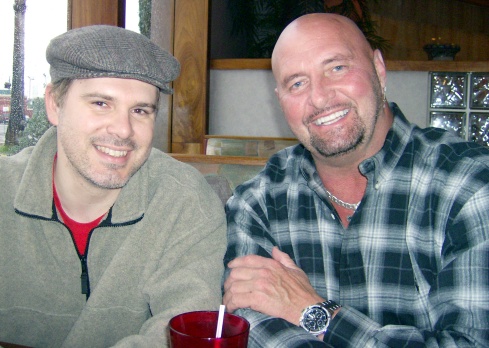 Houston-Gamblers.com founder Anthony Nunez and Gamblers legend Scott Boucher (February, 2010)